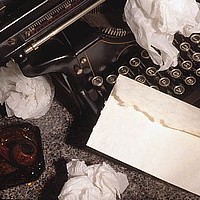 Check back to find out what's new at Arcadecomponents.com!
9/30/2018 - Store will be closed for two weeks because of some travel requirements.
7/19/2018 - Haven't updated in a while. Commodore chips are back in stock. Get them while they last! new videos are being posted to our YouTube channel and updates have been being posted to Facebook instead.
1/19/2016 - USPS raised prices again. This will effectively end any international shipments for us, besides to Canada. $33.95 for International Flat Rate shipping. Insane.:(
1/14/2016 - Cap kits are back in stock and the Neo Geo kits are being revamped as we run out of current stock. The price will go up slightly but there will be more caps in the kit to replace the power filters now too.
12/28/2015 - We've purchased 10,197 EPROMs in a bulk buy. It took a few days to count and sort them. We will have them in inventory soon.
12/21/2015 - We'll soon be able to work on medium and high-resolution game boards! We have a new portable JAMMA testebed and 2 LCD monitors and will soon build a 2nd full-sized test JAMMA testbed. One LCD will sync from low through high res and the second will sync to medium and high res boards.
10/31/2015 - We've purchased almost 12,000 tubes of various 74, 74LS, and 74S parts. It's going to take a long time to sort and count them all thanks to UPS.
8/31/15 - We've been building JAMMA adapters for the repair bench. Now we can do Rally-X, Crazy Kong, Rygar, MegaForce, Mayday, SNK Classic, and Sega System 1. Thanks to a trade we're working on we'll have an adapter to do PC10 and Vs. boardsets too.
8/1/15 - Travel time. Ordering is off for 1 1/2 weeks.
3/28/15 - Not sure if things are lost in Customs or if it's just flat out fraud, but we will no longer ship to Spain. Sorry.
2/22/2015 - Site is back open. Sorry, but I didn't want orders stacking up unshippped while out on travel.
10/4/2014 - Travel time. Ordering is off for 1 1/2 weeks.
7/18/2014 - Ordering is turned back on. Thanks for your patience as we didn't want orders to stack up with long wait times.
7/1/2014 - Time for a vacation. :) Ordering is turned off for now.
6/1/2014 - We've added thousans of chips to inventory. We'll be continuing this then doing a mass site update for inventory counts around the end of July.
4/8/2013 - We're starting to fix inventory issues ont he site. Custom Apple and Atari IC counts have been updated and 37 types of NOS Atari PROMs we've had in stock are now listed on the site. We'll be working over the next few weeks to add inventory back to the site starting with EPROMs after we're done with the customs.
1/10/2013 - Another USPS rate hike on International. Sorry, it's even more expensive now for folks overseas.
2/13/2013 - USPS has jacked rates through the roof for International Flat Rate shipping. Sorry. It will be expensive for international folks to purchase from us until we can arrange for alternate shipping services.
9/9/12 - Silly mistake. New card = must update hosting provider BEFORE they decide to automatically bill for hosting. ;) We are back up and online.
7/15/2012 - Sorry, but we will no longer accept orders from France.
7/7/2012 - We have 43 more NOS Commodore 64 PLA chips in stock. We also now have cap kits for Namco Classics Vol. 1 and 2. Another new item is a replacement fan for the Sega Naomi system.
2/12/2012 - We now have limited quanties of 68010 CPUs (8 and 10MHz) in stock and 68000 CPUs (8, 10, and 12MHz) back in stock - all in standard 64 pin DIP packaging. 6810 RAMs are back in stock too!
2/4/2012 - We now ship to Malta!
2/1/2012 - Unfortunately the US Post Office raised their rates. While shipping to the US/Canada has changed little enough that we'll absorb it, the International Flat Rate packages jumped from $13.95 USD to $16.95 USD.
1/4/2012 - Don't throw out those Multicade boards if they have no sync! We now carry the extremely tiny surface mount LV245 chip that hides under the plastic cover and drives that sync signal.
12/18/2011 - We now stock cap kits for Galaga, Bosconian, Galaxian, Pac Man, Ms Pac Man, and Pac Man Plus arcade game boards.
11/23/2011 - We've added more PROMs and crystals into inventory along with 2 different speeds of 8086 CPUs, a hard to find AM2910 bipolar microprogram controller, and several types of 78xx/79xx voltage regulators.
11/16/2011 - It has been brought to our attention that a notorious internet troll is selling our Galaga Renew Kit instructions on eBay. These have never been for sale and have always been free on our downloads section. Don't be duped!
11/13/2011 - Z80, Z80A, and 6520 ICs are back in stock! The VERY hard to find 6821 and AD561 are in stock, but in very limited quantities. Various sockets are back in stock, hardware items added, and a 32KHz crystal for the Neo Geo systems is now stocked. All items on the site now have pictures listed.
9/24/2011 - Commodore 64 ICs, 27C010-10, and various speeds of 44256 DRAMs are back in stock!
8/8/2011 - Our offices will be closed for the week. Any orders placed by 7/31/2010 have already been shipped.
7/23/2011 - It was a fun day! We hosted a repair party in our newly completed repair facility for local members (one from as far away as Houston, TX!) of the arcade-museum.com forum.
1/23/2011 - We're experiencing delays in shipping as we're in the middle of moving to larger quarters. Please accept our apologies. Arcadecomponents.com is a family run business and part of this move is that we keep growing and growing. We're building a new workshop and storage building and this is taking time and coordination to keep everything flowing.
9/16/2010 - We've added some bipolar RAMs to inventory and added a search box on our home page. The search function has been tested with Firefox, IE 7 and 8, Opera, and Chrome. We hope this will make it easier for you to find the parts you need.
9/11/2010 - We've added crystals, heatsinks, and many different bipolar PROMs to our inventory.
9/1/2010 - Through 12/31/10, for every parts or repair order over $100 we will add $25 to our KIVA account for making microloans to 3rd world countries around the globe. Rather than feed someone we will work to help individuals expand their businesses and create a better life for themselves and their families. Learn more about KIVA at http://www.kiva.org
8/7/2010 - Our offices will be closed for a week. Any orders placed after today will ship on the 14th. All orders placed by close of business on the 7th have been shipped. This includes repairs and non-website orders.
5/29/10 - Atari RIOT and TIA chips are back in stock. They won't last long either!
5/23/10 - Nintendo CPU and PPU chips are back in stock. They won't last long!
4/7/10 - Old kits are back in stock and we've added 3 new kits to our inventory: a +5v Memory Kit and a Dual BIOS Kit, both for the Colecovision system and a "renew kit" for the Galaga arcade game. We're working on other new kits as we can!
3/27-3/28/10 - We attended and set up at our first ever show! The Midwest Gaming Classic in Wisconsin was a fun trip and great experience for us. We are planning on attending next year too!
1/9/10 - USPS raised their rates again. As such, we have adjusted shipping costs accordingly. This is a plus for Canada as the cost to ship 1lb via padded envelope is less so the price for 1st Class shipping has dropped by $1 to $5.50 S&H.
6/27/09 - Our shipping department will be closed for the next 8 business days while we take inventory and prep products.
2/6/09 - We've updated our repair services page. Over the past 2 years we have repaired MANY different game boards for our customers and have logged all of them here. We added a list of our capabilites to our repair log page.
1/31/09 - Our first mod kit is up for sale! It's a kit to add composite video and audio outputs to a Colecovsion game console. This will allow you to hook the old console up to new TVs. Many thanks to the folks at the AtariAge forums for their help!
1/26/09 - Last week, the US Post Office has raised the rates by $1 to $12.95 on Priority Mail International Flat Rate shipping. Our international shipping rates have increased to $12.95 to match.
9/16/08 - The forums out at NewLifeGames.net have been upgraded. This upgraded version had a different database layout so the forums have been reset. We have migrated all of our repair logs from the old site to the new one. If you have our repair log section bookmarked you'll want to edit it for the new site. They are now located here.
9/9/08 - We're branching out into A/V interface kits for older game consoles. We designed a custom circuit board for an existing composite video mod for Colecovision systems. The board is 1.04 x .97 inches in size and will be very easy to install. The boards are on order and should be here in 3 to 4 weeks.
9/6/08 - Stay tuned for more custom ICs - this time for arcade games. We've been selling various custom chips to members of several online forums and it's time to start adding these to the site.
8/6/08 - It's been a long time since we've sold anything on eBay. Their feedback policy changes where sellers cannot leave feedback for buyers has officially run us off from selling there. Our auctions have moved over to ChaseTheChuckwagon. The list of items we have up for auction can be found here.
7/29/08 - We've added a lot of EPROM SKUs, from 16k through 8 meg to the site and have updated stock quantities on all EPROMs
7/19/2008 - In preparation for our 3rd anniversary we are closed this week for cleaning shop and taking inventory. The week of the 27th will see us adding a large amount of DRAM, SRAM, EPROM, and refurbished board SKUs to the website. Any orders placed this week will be shipped out the 26th.
7/7/2008 - We've renamed the Sockets/Switches page to simply "Hardware" and have added a Downloads page for repair forms and other items. We've also added metric fasteners and standoffs to our hardware page. If you have a Neo Geo MVS system and are missing the screws we now have them - including the longer ones that hold down the cartridge slots to the standoffs!
7/3/2008 - We've added more refurbished boards for sale and have lowered the price on programming fees for ICs to $3.99 for the first and $1.99 for each additional one.
6/22/2008 - Our offices will be closed until 6/26/08. Any orders placed this week will be shipped on Friday, 6/27/08
6/20/2008 - We are now offering repairs on Neo Geo AES systems!
2/3/08 - Our offices will be closed this week. Any order placed will be shipped on Saturday, 2/9/08.
1/20/08 - Twenty more EPROM SKUs (512k, 1Mb, 2Mb, and 4Mb) have been added to the site.
1/19/08 - Twelve new EPROM SKUs (2Mb and 4Mb) and 3 MCU SKUs have been added to the site. A LOT more EPROM SKUs to come!
12/3/07 - Three additional SKUs have been added to the Custom ROMs and Logic page and pictures have been added to the site. Now all the ICs have a representative picture.
12/2/07 - Inventory counts have been updated on the Custom ROMs and Logic page. 32 new SKUs have been added.
11/25/07 - Inventory counts on the CPU & Support ICs page have been updated. Over 20 new SKUs have been added.
10/12/07 - We've added another couple of tools to our test gear arsonal - an ESR Capacitance Meter and a TopMax EPROM programmer. The cap meter will allow us to better service monitors and power supplies while the programmer will allow us to test more devices for inventory - 16-bit EPROMs, MCUs, PALs, and PALCE devices.
9/1/07 - The Texas State Comptroller's office has revised our beloved state's sales tax requirements and it goes into effect today. This means instead of 8% sales tax we have to charge Texas residents 8.25% tax.
7/18/07 - We've added a links page and will populate it with links to other very helpful sites. We've also been feverously adding parts to inventory. This will take some more time but once it's done we will be adding a lot of new SKUs to the web site.
6/6/07 - The shipping and handling costs of products have been changed due to the rate changes with the US Postal Service that went into effect on May 14th, 2007.
Italy now has International Priority Flat Rate shipping! Now it's all you can stuff into a flat rate envelope (well... up to 4 pounds) for one price.
We will still ship less than 1lb to Canada via Air Letter Post as this will save you on shipping and the speed of delivery is similar. Heavier shipments (up to 4lbs) will now be via International Priority Flat Rate shipping.
3/7/07 - Due to requests we now offer repair services for NeoGeo MVS systems. Surface mount SRAM, video SRAM, and battery replacment services are now available!
12/18/06 - Shipping Rates have been added and we now ship via USPS Global Priority Flat Rate to the following countries: Aruba, Australia, Austria, Bahamas, Barbados, Belgium, Brazil (limited to Rio de Janeiro and Sao Paulo), Chile (limited to Santiago, Valparaiso, and Vina del Mar), China (limited to the cities listed in the USPS regulations), Colombia, Costa Rica, Czech Republic, Denmark, Dominican Republic, Finland, France, Germany, Great Britain & Northern Ireland (including England, Scotland, Wales, Northern Ireland, Guernsey, Jersey, Alderney, Sark, and the Isle of Man), Guyana, Hong Kong, Hungary, Iceland, India, Ireland, Israel, Jamaica, Japan, Liechtenstein, Luxembourg, Malaysia, Netherlands, New Zealand (including Cook Islands and Niue), Norway, Philippines, Poland, Portugal (including Azores and Madeira Islands), Saint Lucia, Saudi Arabia (limited to Dammam, Jeddah, and Riyadh), Singapore, South Africa, South Korea, Spain (including Canary Islands), Sweden, Switzerland, Taiwan, Thailand, Trinidad & Tobago, Turks & Caicos Islands, and Vietnam.
Shipments to the USA are via USPS Priority Mail (including Flat Rate for heavier shipments.)
Shipments to Canada and Italy are via USPS Air Letter Post. This is to save money for Canadians. Sorry Italians, but there is no Global Priority Flat Rate shipping via the USPS to Italy.
11/12/06 - Inventory continues to grow! We've added a lot of Atari ICs to stock and will be slowly adding these to the website.
9/26/06 - New SKUs have been added for various sound ICs and EPROMs. We are still going through all the chips purchased back in May. We will soon be adding NOS (New Old Stock) PROMs to the site - including some VERY hard to find ones!
9/23/06 - We have acquired (and fixed!) an old Data I/O PROM programmer. We can now program many older PROM ICs and oddball EPROMs that are too old for our other programmer. (Motorola 68764 / 68766 anyone?)
9/20/06 - Repair Services now offered on many "old school" computer logic boards!
9/19/06 - Now shipping to France, Great Britain, Israel, and Portugal via USPS Global Priority Mail. Soon we will add every country supported by USPS Global Priority Mail. For now, please contact us if we don't ship to your country yet and we can add your country into the shopping cart.
8/4/06 - Wow - We are going through all the components purchased and have found quite a few rare ICs - PALs, PROMs, TTL to MOS coverters, and more. These will be added to our inventory over time.
7/9/06 - Added a new page to the site today - a "Repair Log" page that lists things we've done in repairing systems.
7/1/06 - Received a large shipment of Commodore 64 and VIC-20 parts computers from the storage locker of an old repair center. These will be tested and added to inventory soon.
5/14/06 - We added shipping pricing for shipping via USPS Priority Mail to the USA and for shipping via USPS Air Letter Post for packages to shipped to Canada. All USPS Priority Mail shipments to the USA will include the Post Office's Delivery Confirmation option. We are also through updating the inventory on all pages except for the EPROM/SRAM/DRAMs and the 74xx logic. (Not to mention all the ICs/etc from the store buyout...)
5/12/06 - A local store has been phasing out their inventory of electronic components and we bought out every IC, diode, transistor, SCR, FET, etc. that they had. It will easily quadruple our inventory and may take us a couple of months to get it all sorted out. We will be stocking all of the 74xx/4xxx logic ICs, the cpu/memory/peripheral ICs, and common transistors/diodes used for power supply and monitor repair. Every other component will be resold either to other local parts stores or on our eBay auctions.
5/2/06 - Whew. Lots of items have been added & sorted into our inventory. We will be revamping the organization of these on the pages. For example, we have over 130 different types of 74xx logic chips in inventory. We should have the online inventory updated over the next 2 to 3 weeks.
4/1/06 - We keep growing! Local sales/repair of arcade games in the Dallas, TX Metroplex area made it necessary to add on a new workshop facility.
3/19/06 - Still getting items into inventory... Whew... Also added are descriptions of symptoms for failing Commodore ICs (Thanks to a doc by Ray Carlsen of Carlsen Electronics!) - If you aren't sure which chip to replace, take a look at the symptoms listed for each. We also added 27C1024 EPROMs into inventory. These can be programmed as a new BIOS ROM for Neo Geo systems.
2/28/06 - Wow! The inventory of ICs has tripled in the last 2 months. There are a lot of new SKUs that will be coming online in March as well as some rearranging of the web pages. Various pre-programmed ROM ICs will be broken out into their own page, some Neo Geo items will be added to various pages, and we will add more items to our special purchase items page.
1/1/06 - Happy New Year! In bringing in the new year we are expanding inventory and adding more EPROMs, SRAMs, DRAMs, CPUs & Support ICs, and 74xx Logic.
11/24/05 - Have you wondered how to contact us? We now have a new "Contact Us" page with a form that can be easily filled out. We do apologise for not having our email addresses posted, this form is simply meant to help with keeping our addresses away from SPAM bots that crawl the web for email addresses.
11/23/05 - You can now find us on eBay under the seller ID "arcadecomponents"! We also added additional RAM and CPU/Support ICs to inventory today.
8/3/05 - Everything is up and running! I will be working more and more on the site over the next few weeks to add more site content and more inventory. Thanks for your patience in getting everything running!
8/2/05 - Well, technically it is 8/2 since it's now past midnight... PayPal payments are working but credit card payments are not. I'm waiting on tech support. Hope to get it solved by 8/3/05 at the latest.
8/1/05 - The site is up! WOW - It took awhile to get everything in the ready inventory online and to get pictures up. The remaining pictures will be put up over the next week and there are items still left to be sorted through and put into inventory.